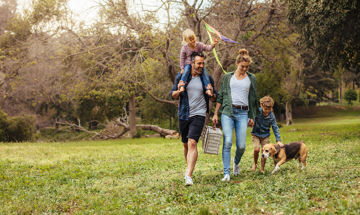 Financial Inclusion
Bluestep Bank is a dedicated, solution-oriented lender offering mortgages in Sweden, Norway, and Finland. We also offer retail deposits at highly competitive rates in Sweden and Norway.
Bluestep Bank is a banking company under the supervision of the Swedish FSA. We focus on providing mortgages to people with the ability to improve and change their life situation and thereby successfully manage their finances in the future in a better way. Bluestep Bank focuses on people's future financial capabilities rather than the historic challenges they may have faced. Bluestep Bank want people to feel respected, trusted and in capable hands, and together find a solution to an often challenging and changing financial situation.

Traditional mortgage lenders base their decisions on historic credit information and have streamlined and strict processes to reject anyone that does not match their credit scoring criteria. This model automatically prevents a large group of people from having the possibility to finance the purchase of real estate or an apartment or refinance an existing mortgage. This includes a large number of people who can comfortably afford to service their financial commitments today and in the future but traditional banks make decisions based on historical events in people's lives.