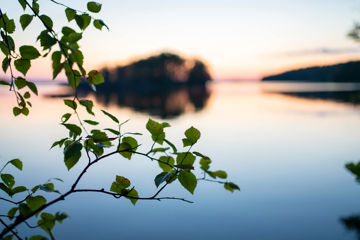 Our vision and values
The overarching goal for Bluestep Bank's operations is to be the market leader (#1) on all markets where we operate for mortgages to people who for various reasons cannot be approved for a mortgage through their traditional banks.
Vision: To responsibly increase financial inclusion in society
Many people today feel left out of society, and since financial issues demand both knowledge and technological competence traditional banks are contributing to raising the thresholds. But in order to feel included in society, as well as in charge of your future, it is central to have access to banking services. Furthermore, to be able to assert influence over where and how you live constitutes a basic freedom.
We believe that each individual should be able to overcome boundaries and difficulties without having to face even more obstacles on their way. By extending a hand to those excluded from the traditional banks we can ensure that more people get access to the housing market. In a modern society an individual's opportunities can rely on where you live, or where your children goes to school. To have the ability to decide over your own living situation is a central part of creating ones future. As traditional banks seeks to automatize processes and exclude personal contact in the search for efficiency, we offer a stable hand from application to pay out. We ensure that we take into account all of a person's life circumstance, by not only basing our assessment in history – but also looking to future possibilities.
Our values
We who work at Bluestep Bank see an evident connection between our service offering and that more people get an opportunity to shape their lives by controlling their living situation. When we choose to see possibilities instead of obstacles we can change people's lives by enabling the purchase of a home or empowering people to regain control over their finances through their home. Our values permeates our operations and the relationship between all those working at Bluestep Bank.
Inclusive - Our business is about people and creating value that allows for inclusion of more people in society and enabling more people to become financially stable
Passionate - We show passion in our everyday work, something that shines through to our customers. We believe in peoples potential even when others do not have faith in their ability
Innovative- Through exceeding expectations and taking action to solving problems we are the thought leaders of our industry.
Responsible- We have the responsibility to ensure that each of our customers improve their financial situation with us. We take ownership of our business – from start to finish