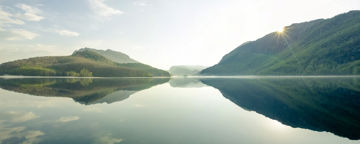 Our history
Since establishment in late 2004, Bluestep Bank has consistently strived to grow and thrive within its focused niche segment. Over the years, new markets and products have been launched to further this ambition. Bluestep Bank celebrated ten years of operations in April 2015.


Bluestep Bank was established in late 2004 and commenced operations in April 2005.
Bluestep Bank was originally funded by Wholesale bank funding and completed its first term Securitisation in late 2006.
Bluestep Bank Finans AB was granted a Credit Markets Company license from the Swedish FSA to allow it to take deposits and grant loans in Sweden.
February 2008: Bluestep Bank was sold by the founding shareholders to the partners of Bregal Capital LLC.
October 2008: Bluestep Bank launched retail deposit products to private individuals in Sweden and this is a significant source of funding for Bluestep Bank.
2010: The mortgage lending business was introduced in Norway.
2011: The personal unsecured loan business was launched in the Swedish market.
2012: Spring Finance was launched as a brand under which Bluestep Bank offers personal unsecured loans.
November 2013: Bluestep Bank completed its second term Securitisation (SEK2.5bn STEP 2).
February 2015: Bluestep Bank completed the acquisition of the Loan & Deposit Administration business of Cerdo Bankpartner AB.
January 2015: Bluestep Bank applied for a banking license to gain direct access to the Swedish payments infrastructure in order to assist with the ongoing and future product developments.
May 2015: Bluestep Bank completed its third term Securitisation (SEK3.3bn STEP 3).
October 2016: Bluestep Bank received full EU-wide bank license.
March 2017: Bluestep Bank completed its fourth term Securitisation (SEK3bn STEP 4).
November 2017: Bluestep Bank was acquired by the EQT VII fund.
November 2018: Bluestep Bank established a Medium Term Note programme, after receiving the approval from the Swedish Financial Supervisory Authority.
December 2018: An inaugural senior unsecured bond with a three year maturity was issued.
June 2019: Moody's assigned an investment grade rating of Baa2 with a stable outlook to Bluestep Bank.
September 2019: A second senior unsecured bond with a three year maturity was issued.
November 2019: Bluestep Bank's application to issue covered bonds was approved by the Swedish Financial Supervisory Authority.
December 2019: Application to start a Finnish Branch was approved.
January 2020: The Finnish Branch Office was registered with the Finnish Patent and Registration Office.
February 2020: Decision to focus strategic alignment on residential mortgages. Personal loans will no longer be offered.
February 2020: Moody's upgraded Bluestep Bank to Baa1 with positive outlook from Baa2 with stable outlook.
April 2020: First covered bond issuance.
May 2020: "60plusbanken" and its "Nya SeniorlånetTM" (an equity release mortgage offered to people above 60), was launched.
June 2020: The Finnish branch launched its mortgage offerings in Finland.
June 2020: Moody's upgraded Bluestep Bank to A3 with stable outlook from Baa1 with positive outlook.