Social
Bluestep Bank's social sustainability work applies to both our employees and our customers. We are firmly dedicated to diversity among our employees, and we work actively to increase their well-being. We strive to ensure that we contribute to financial inclusion, therefore our priority is to make continual improvements to the customer journey, while being an active partner with strong social engagement.
Employee well-being
At Bluestep Bank, we are driven by our conviction that our employees constitute our best resource to make a difference. In order to increase our employees' well-being, we have put in place a range of initiatives that reinforce our employees' influence, responsibility and general health.
We offer flexibility, a comprehensive insurance package and we invest significantly in joint social activities to foster well being and a healthy work-life balance.
To increase our employees' influence, we strive to increase their engagement in selected strategic decisions, such as to increase diversity, develop new social initiatives, and to promote a sustainable, goal-driven culture.
Bluestep Bank shall be one of the most attractive, inspiring and sustainable workplaces, within financial services. Our objective is to receive a steady Engagement Radar of +80 and continuously keep our eNPS score above 20.
2023 our eNPS is an amazing +37. A strong evidence showing that our employees are really proud of us as their employer!
Diversity
We are an inclusive workplace where diversity is, and always has been, a core part of our culture. Our employees come from very diverse backgrounds, with an equal gender distribution. Among other things, we aim to increase gender equality in leading positions, including within senior management. The target is to increase the proportion of women in leading positions and in senior management to 40-60 percent respective >30 percent by no later than 2023. Part of this work also involves the development of diversity in recruitment and potential succession planning for leading positions.
To ensure equal opportunities and career development, we analyse our salary distribution in order to ensure equal salaries.
We also place great importance on sharing information about our clear policies for whistleblowing and to combat harassment.
Bluestep Bank is a member of Diversity Charter Sweden.
*Diversity Charter Sweden is a non-profit organisation that works to promote diversity in working life, and that aims to demonstrate the benefits of an inclusive approach to working life and society.
Social engagement
We strive to be an inclusive bank, that shows a strong sense of social engagement.
In order to take greater responsibility and to further develop our social engagement, we are establishing clear targets for our engagement that are in line with the company's sustainable ambitions and vision. We will also identify relevant partnerships with the aim of strengthening our social engagement within financial inclusion. To ensure that Bluestep Bank's employees are supportive of and committed to our partnerships, the employees are involved in the work to identify future partners and to determine what issues we should be engaged in.
To strengthen Bluestep Bank's social engagement, we analyse and develop both our current and future digital structures, such as our website, potential budget tools and apps, and webinars.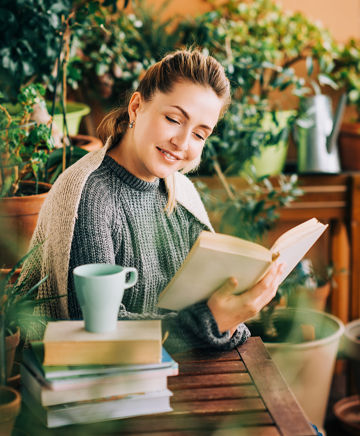 Improving the customer journey
Bluestep Bank wants to contribute to financial inclusion, and we constantly strive to improve our customers' financial well-being, at every step along the journey.
We are always working to simplify and improve our customer experience by offering digital tools that support the customer throughout the entire customer journey, and by measuring which solutions provide the best results for the customer. Another objective is to standardise the material used in the development of our customer understanding, and to minimise the number of documents.
Our customers' financial knowledge is another important aspect of our work to ensure greater financial inclusion. Bluestep Bank therefore places great emphasis on this. We do this by, for example, making loan documents and other material easier to understand. The provision of services, such as budgeting tools and digital financial tips, also contributes to increasing customers' knowledge.
In this regard, we have set the target of reaching 90 percent customer satisfaction in the NKI customer satisfaction index.